On the afternoon of January 29, 1969, an environmental nightmare began in Santa Barbara. A Union Oil Co. platform stationed six miles off the coast of Summerland suffered a blowout. The platform ruptured because of inadequate protective casing.
For eleven days, oil workers struggled to cap the rupture. During that time, 200,000 gallons of crude oil bubbled to the surface and was spread into a 800 square mile slick by winds and swells. Incoming tides brought the thick tar to beaches from Rincon Point to Goleta, marring 35 miles of coastline.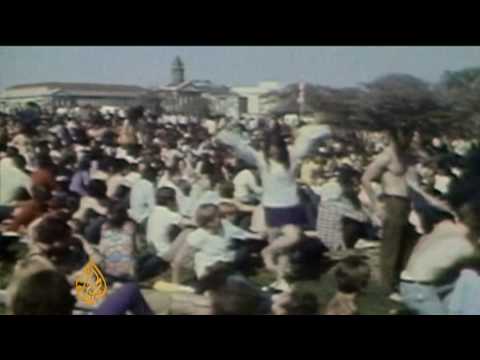 Beaches with off-shore kelp forests were spared the worst as kelp fronds kept most of the tar from coming ashore. The slick also moved south, tarring Anacapa Island's Frenchy's Cove and beaches on Santa Cruz, Santa Rosa and San Miguel Islands.
Animals that depended on the sea were hard hit. Incoming tides brought the corpses of dead seals and dolphins. Oil had clogged the blowholes of the dolphins, causing massive lung hemorrhages. Animals that ingested the oil were poisoned.
However, in the spring following the oil spill, Earth Day was born nationwide. Many consider the publicity surrounding the oil spill a major impetus to the environmental movement… "It is sad that it was necessary that Santa Barbara should be the example that had to bring it to the attention of the American people. What is involved is the use of our resources of the sea and of the land in a more effective way and with more concern for preserving the beauty and the natural resources that are so important to any kind of society that we want for the future. The Santa Barbara incident has frankly touched the conscience of the American people," said Richard Nixon, President of the United States at the time of the spill.