Special Investigative Series: "A Building on Garden Street"
By Cheri Rae
As much a natural feature in Santa Barbara as the Santa Ynez Mountains on one edge and the Pacific Ocean on the other, like an unseen river, groundwater flows beneath the city. It absorbs, contains and records as it ebbs and flows.
No one thinks about the groundwater unless it unexpectedly makes its presence known or it reveals irrefutable truths about the past and present, forcing humans to change their plans. When they don't think about underground water, they suffer the consequences.
When a building intrudes into groundwater, it better be engineered and inspected to make certain that the groundwater doesn't intrude into the building even if the water is clean. If contaminated, the environmental and financial consequences of a failure to plan and to execute the plan just keep expanding.
For one unchangeable truth is that water always wins.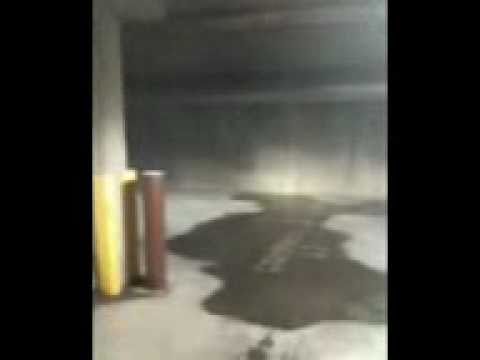 On December 3, 2008 the Mental Health Association celebrated the Grand Opening (PDF) of a new 113,000 square foot facility dubbed Building Hope. This video taken on March 11, 2011 shows the relatively new building under siege by water – leaking through the elevator, the side walls and even the roof.